Where our commitments come to life
Everything starts
on a local scale
A core aspect of our history and operations is proximity. The decentralised nature of our organisation allows us to position ourselves as a dedicated partner, so we can serve the different communal dynamics of the territories we are active in. Ongoing dialogue between our members, customers, employees and elected members has enabled the regional consolidation of our mutualist model.
An active contribution to the development of local life
Groupama seeks to contribute to the revitalisation and economic development the territories in which it operates. This was the main reason for its partnership with the Initiative France association network in 2022. The Group is also closely monitoring the start-up ecosystem in France, with the aim of encouraging entrepreneurship and helping its growth. This is one of the specific objectives of the Volt'terre open-innovation programme and the Groupama National Pro Trophy awards.
Organising Mutual assistance in its territories
The values of mutual aids are at the heart of Groupama's DNA. As a key player in the territories in which it operates, the Group fully accounts for economic, societal and environmental factors in its actions by establishing effective mutual assistance systems in emergency situations or during extreme weather events. This is illustrated by the strong involvement of elected members and employees during the exceptional climate events that marked 2022.
Teams rooted in proximity
Mutual aid is also evident in the repeated involvement of the Group's teams in supporting charitable associations and initiatives like Octobre Rose and the Children of the World association. Solidarity walks to raise money to fight rare illnesses also demonstrate this commitment.
Supporting
Sébastien

and his reed recovery business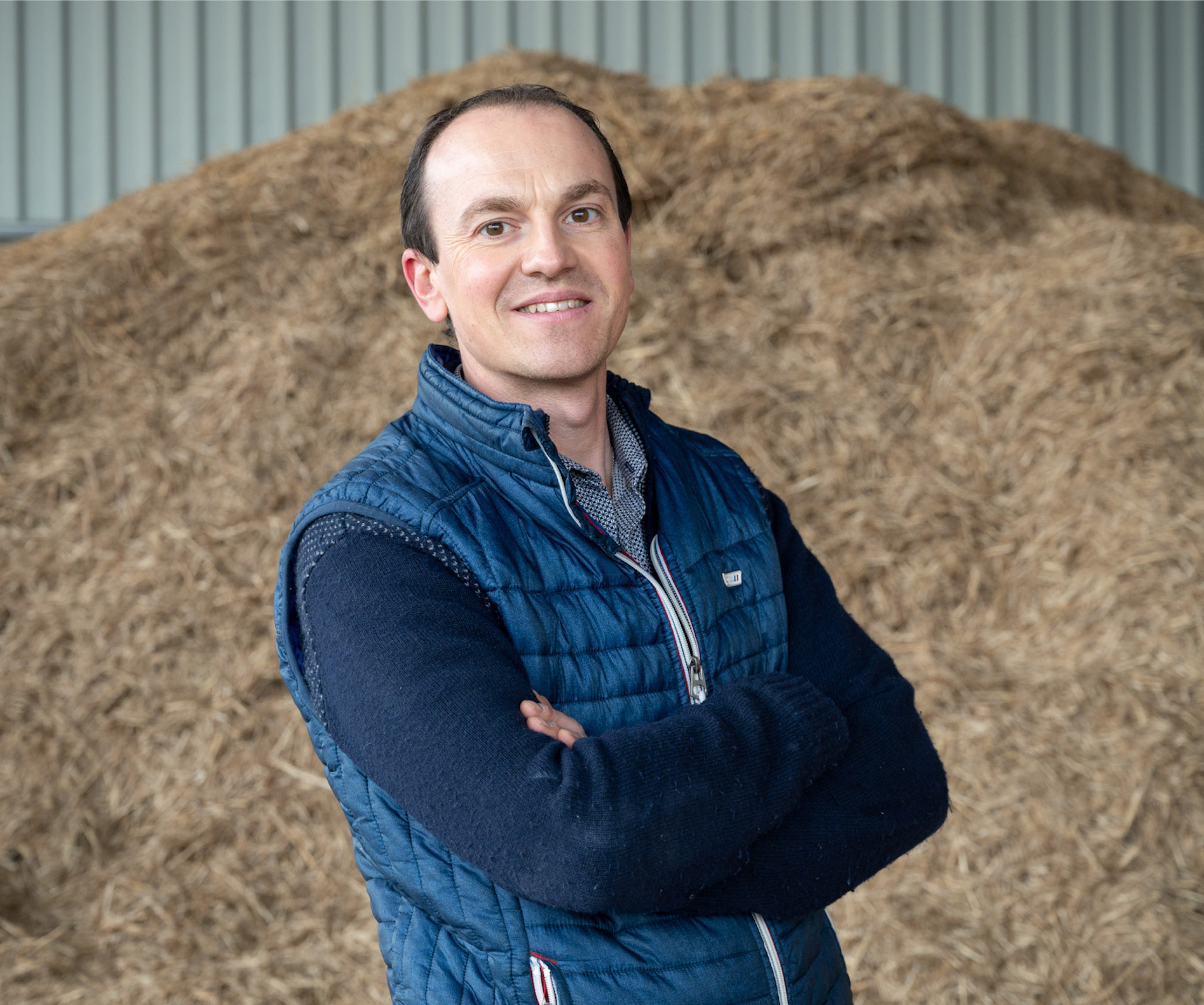 Established in Brenne, a region rich in reed beds, Rosobren was born of the desire to maintain and preserve wetlands while enhancing the value of reeds: at times negatively perceived as an invasive species, they can have a second life after being cut. Since 2019, the company has specialised in the design and development of patented biomaterials, based on reeds harvested in various regions. They make it possible to produce long-lasting, resistant products that are recyclable, biodegradable or compostable. It is a virtuous alternative to petroleum plastic and was awarded first prize in the Groupama National Pro Trophy awards in 2022! An interview with Sébastien Illovic, its founder.
Is working on a local and regional scale part of Rosobren's DNA?
Rosobren uses reeds not just from Brenne, but from all of France: for instance, we use reeds from the Camargue or the Bordeaux region. Our goal is to work towards a circular green economy that serves both the territories and the regions, bringing together local stakeholders to create a sustainable ecosystem based around the recovery of reeds, from the maintenance of natural environments to the marketing of finished products. Today we manufacture the raw materials in a single plant in the Indre region of France. However, we are currently considering the establishment of small production units as close as possible to other reed beds, particularly in the Camargue region, to reduce the impact of logistics and transport. In no time, we have established a virtuous system that optimises the transport of reeds from large deposits to our current plant.
« Our goal is to work towards a circular green economy that serves both the territories and the regions. »

SÉBASTIEN ILLOVIC
in Trophées Pros Groupama 2022 at the regional and then national level
What is your relationship with Groupama and why did you take part in the Trophées Pros competition?
Groupama was the first insurer on the Rosobren industrial site and as such, I was very impressed by the commitment and close relationship of my local correspondents when it came to the technical support they provided, with the right industrial risk advice to cover a new and unconventional activity like ours. When I was asked by Groupama Centre Atlantique to take part in the Trophées Pros competition, I thought it would be a good opportunity to promote the company and meet other innovative entrepreneurs. I was very pleasantly surprised to win 1st prize at the regional and then national level!
What are your plans and outlook for the years to come?
We are working on a 100% reed-based formula. Today our biomaterials incorporate plant-based additives, not all of which are manufactured by Rosobren. We want to develop our own polymer raw material to create the simplest, most virtuous range possible, which will open up new markets for us. And to support our commercial development and allow Rosobren to scale up, we're currently working on a fundraising and shareholding scheme.
« We want to develop our own polymer raw material to create the simplest, most virtuous range possible. »

SÉBASTIEN ILLOVIC