Where our commitments come to life
At the heart of
societal
change
Because we are facing major societal challenges, our teams are developing protection solutions that respond to environmental and lifestyle changes in terms of housing, mobility or agricultural risks, allowing our members and customers to be more resilient when facing these risks.
Responding to environmental changes
Groupama has established the Climate Lab, a think tank and prospective monitoring unit, to better understand the risks associated with climate change and geolocate them. As the leading insurer in the agricultural world, the Group has also been a consistent supporter of the reform of crop insurance, which provides the financial resources for a proactive and effective risk coverage policy.
Moving towards a more sustainable development
To promote the transition to a low-carbon economy, Groupama is supporting its members and customers by offering tailored solutions. These include insurance specifically for the development of electric vehicles and the new non-life insurance product for young plantations to support afforestation and reforestation projects. Groupama also supports the thermal renovation of homes and encourages the re-use of car parts during repairs.
Supporting technological and societal change
Other major societal challenges are the digital transition and cyber risk. To prevent their risks, Groupama now offers a self-diagnosis solution aimed at professionals, farmers, corporates, local authorities and associations. Lastly, preparing for the future means taking into account the ageing population by providing tailored offers and services, such as pension savings schemes under delegated management, assistance for caregivers, the Mon Kiosque Santé portal and medical teleconsultation services.
A more peaceful retirement for
Pascal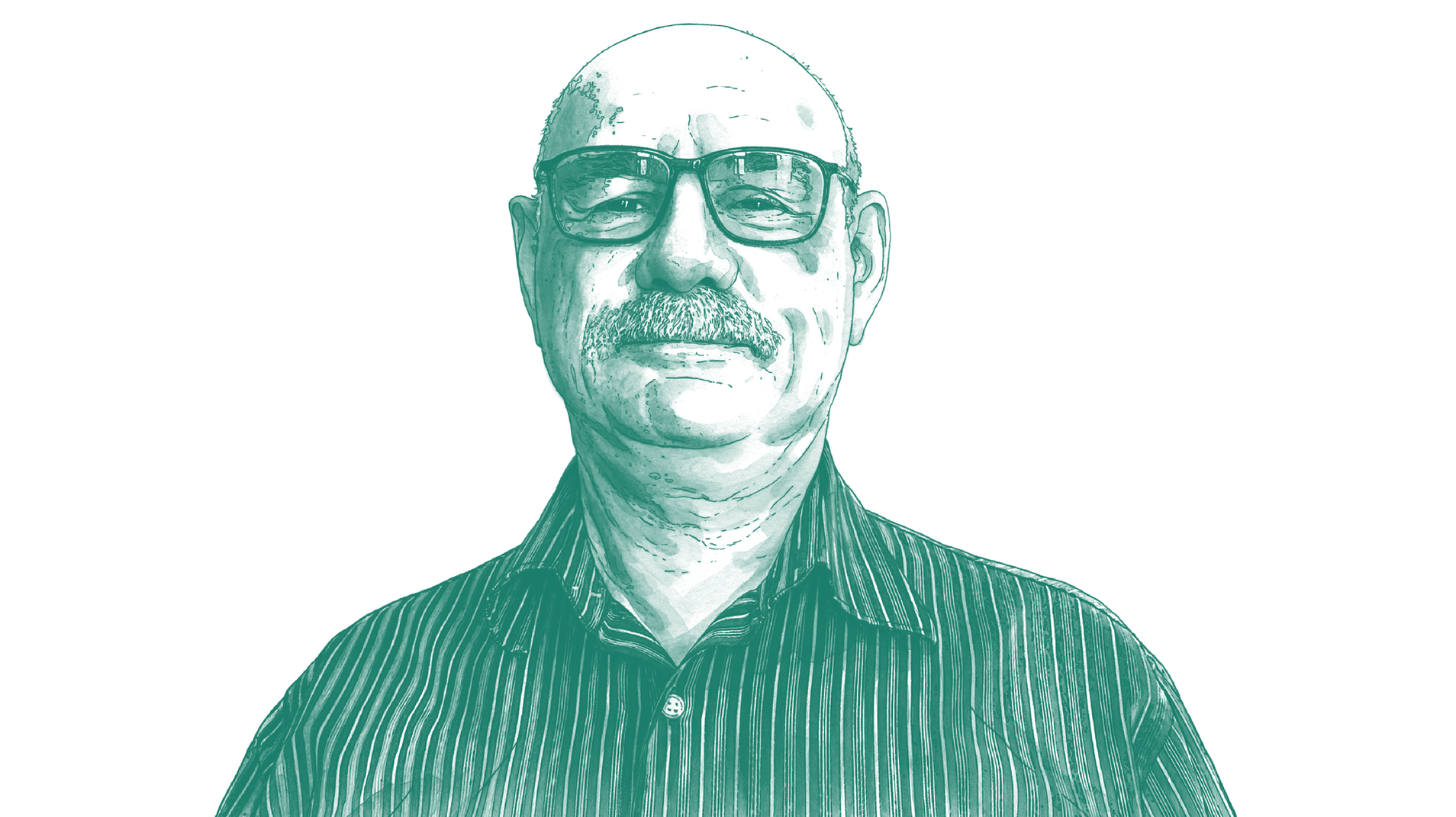 Retirement is an important stage in life that gives rise to many questions, both professional and personal. For farmers, it is a major cause for concern. How will I transfer my farm? What will my retirement look like? What investments should I choose to top up my income? Support from a Groupama wealth management adviser provides reassurance and peace of mind as this new chapter approaches. Pascal Viard, a farmer from Burgundy who retired in October 2021, talks about his experience and how Groupama helped him to prepare for his retirement step by step.
"I'm 64 years old and I used to raise Charolais suckler cows and Solognot sheep, all using organic methods. I partnered with my nephew in 2006, and he bought my share when I retired. I still give him a helping hand from time to time. The pension that the MSA (Mutualité sociale agricole; social security provider for the agricultural sector) pays me as a farmer isn't always enough. That means it's especially important to plan and, if you can, save to make sure you get a supplementary income that will allow you to enjoy your retirement even more.
Throughout my professional life, I paid regularly into Groupama life insurance policies and made various investments so I could build up a nest egg. I also took out a Groupama Agri Retraite supplementary pension, which guarantees me an annuity now. On top of that, I got some cash from selling my share of the farm to my nephew as well as the building plots that I owned jointly with the family.
My Groupama wealth management adviser is very familiar with my situation and has given me excellent support in identifying attractive investment solutions for my retirement. As I wanted to diversify my income sources, around a decade ago I made a rental investment with their subsidiary Expertisimo. A manager administers the asset for me and I'm very happy with it. More recently, to continue not putting all my eggs in one basket, I invested in the SCPI (real estate trust) Affinités Pierre, which gives me a quarterly income without having to worry about the management side of things.
I think it's really important to prepare for your retirement early and not wait until the last minute! I put my trust in my long-standing partner Groupama and I don't regret it, because today I have a supplementary income which I really do need to live this new chapter of my life to the fullest".
« My Groupama wealth management adviser is very familiar with my situation and has given me excellent support in identifying attractive investment solutions for my retirement. »

PASCAL VIARD